Bird DNA Gender Kit Online 
How to activate the product and pluck the feathers in 3 easy steps
In this video you'll see how to make the entire process:
Registration  of the product in our site.

Taking samples with the completed kit included in the Box.

Sending the samples using your local post service.
If you need more information you can contact us from here.
Bird DNA Gender Kit Online
Our Bird DNA Gender Kit Online will help you to know the gender of your Cockatoo, Parrot, Lovebird and more than 300 species of the Psittacidae's family. 
With this Bird Gender Test you will have the result in no more than 72 hrs* and if you are an avian breeder we can offer you a very special price for volume.
Contact us to find out more about our DNA Gender Test for breeders. 
You will have the result directly in your personal area on the PollyGene website, where you will be able to download your certificate and print it anytime you need. 
Check your Species in the link below
Be sure your species is on the list.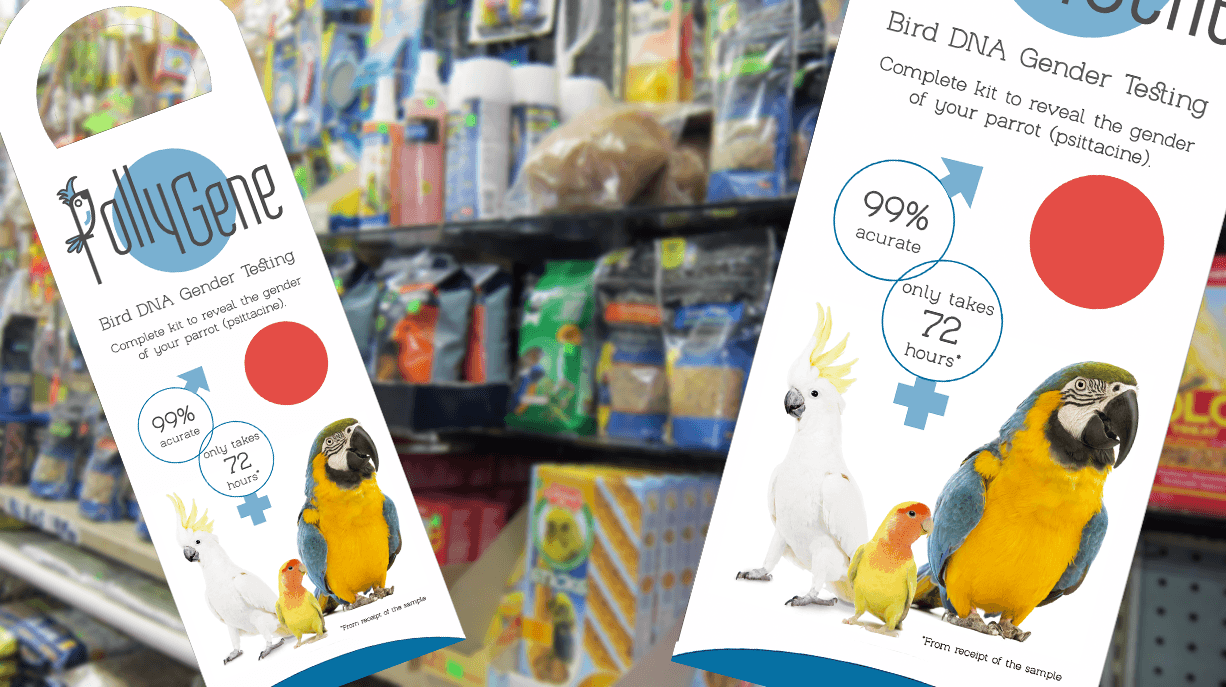 Find our Products on Amazon
To purchase a PollyGene DNA Gender testing kit from Amazon, just search for "Pollygene".